| | |
| --- | --- |
| Posted by wiisixtyfour on May 27, 2012 at 2:05 AM | |
It's been a few months since I have made a new blog post so I figured I would make a post for all of the stuff that's been going on since my last post. I feel like I am forgetting some things.... Well, most recently I have updated my Wii Homebrew Guide once again.
Wii Homebrew Guide Updates: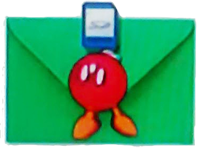 Updated to show Wilbrand (the alternative to Letterbomb) as well as how to use both the GUI and CLI versions. I've spent the past hour or two writing up the guide and taking pictures/screenshots to demonstrate how the exploit is used.
Check my Wii homebrew guide out here.
Pokemon Battery Replacement Video:
The other day the opportunity arose for me to re-do my old "How to fix a GameBoy Color Pokemon game that won't save" video. The old video was done in a rush with bad lighting, a fairly bad camera, and I basically just explained what I did after the fact. In my new one, I planned it out a little more and was able to shed some light on the whole process one step at a time (no pun intended). This time I actually went out and bought the new battery and I was able to use a GameBit that I had bought previously. I used my phone to record the video which turned out to be very good quality in my opinion, however I did do it all late at night which sort of shows in the way I speak. Anyway, without further ado, here's the video.
Personal Updates:
As for myself, quite a lot has happened in the past few months. I have been having some personal issues that I have been attending to, and will continue to deal with for now. On another note, I have been meaning to make another Halo Reach video although my account has expired for now. I will keep everyone posted as to when I get it back. I would like to contribute more than I have been but I'm not quite sure how that's going to play out yet. We shall see. I am going to be taking summer school classes as a Computer Science student, so that should be fun
I will be learning to code and hopefully I can actually produce something useful for you all.
One more thing, I am pretty sad to see that my buddy Arikado is giving up his name and leaving the Wii scene, but he's given so much to the community and I'm glad I was able to be there through it all. I will continue to support whatever his next projects are, he's a good developer and maybe someday I will know enough to join him.
That's all I've got to say for now, hopefully I'll be able to post something again soon.